Giron Sámi Teáhter's various productions are aimed at children, teenagers, adults and elderly people. The theater has a repertoire in which the audience can enjoy performances in their own native language and language skills. This means that both the Sami language and Swedish are used as stage languages.
All theater performances take place in Sápmi, the Sami traditional settlement area and in other parts of Scandinavia. All public events are conducted in cooperation with Sensus. Do you want to book a show? Contact us via e-mail: info@samiteahter.org.
Ædnan
Ædnan is a story of women from three generations and the way they lived their lives from the early 20th century until now. It is a story of land rights that were refused. Of mines and regulated rivers that cut through their lives. Of a language leaving the humans. It is a story of those looking for their roots. And those who move towards 'Swedishness'. Piece by piece, generation by generation, the emotional landscape of this large-scale drama grows.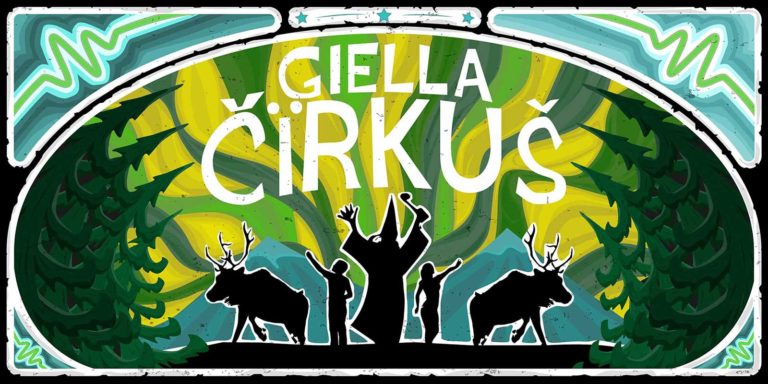 Language Circus
Using circus as a theme and with the help of a tightrope dancer, a clown and an acrobat we approach our Sami languages. Being a beginner gets easier if learning means being funny and crazy. How does the tightrope dancer bend the verbs? How does the clown get away with saying the wrong things