Giron Sámi Teáhter's various productions are aimed at children, teenagers, adults and elderly people. The theater has a repertoire in which the audience can enjoy performances in their own native language and language skills. This means that both the Sami language and Swedish are used as stage languages.
All theater performances take place in Sápmi, the Sami traditional settlement area and in other parts of Scandinavia. All public events are conducted in cooperation with Sensus. Do you want to book a show? Contact us via e-mail: info@samiteahter.org.
Circle of Ashes
Who has custody of the earth? Take the old truth to your heart: to those who care, to them belongs the gifts of nature. The child belongs to the mother, who raises it to being responsible. The route belongs to the person who travels in the light. Property belongs to the donor, strength to the open hand.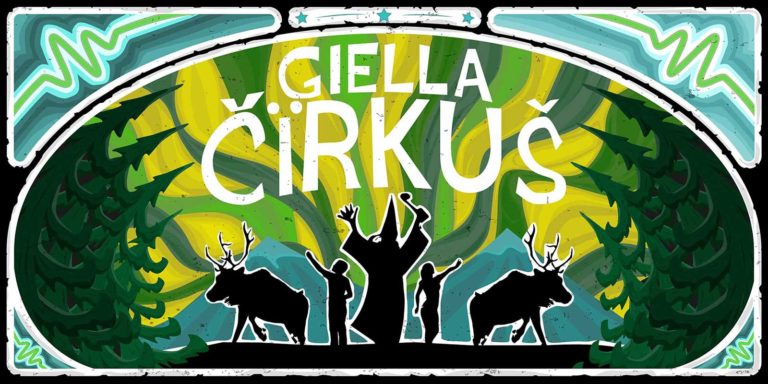 Language Circus
Using circus as a theme and with the help of a tightrope dancer, a clown and an acrobat we approach our Sami languages. Being a beginner gets easier if learning means being funny and crazy. How does the tightrope dancer bend the verbs? How does the clown get away with saying the wrong things