Yours is yours, mine is mine.
But what happens when it's not that simple?
Two cousins ​​receive an inheritance. An inheritance the first cousin does not want, what is one to do with something that is so old and ugly? The second cousin sees something valuable, something that can bring back its former glory.
On a musical journey between memories and strange figures, everything is put to the test. What is really valuable? That which you can touch with your hands or what is inside you?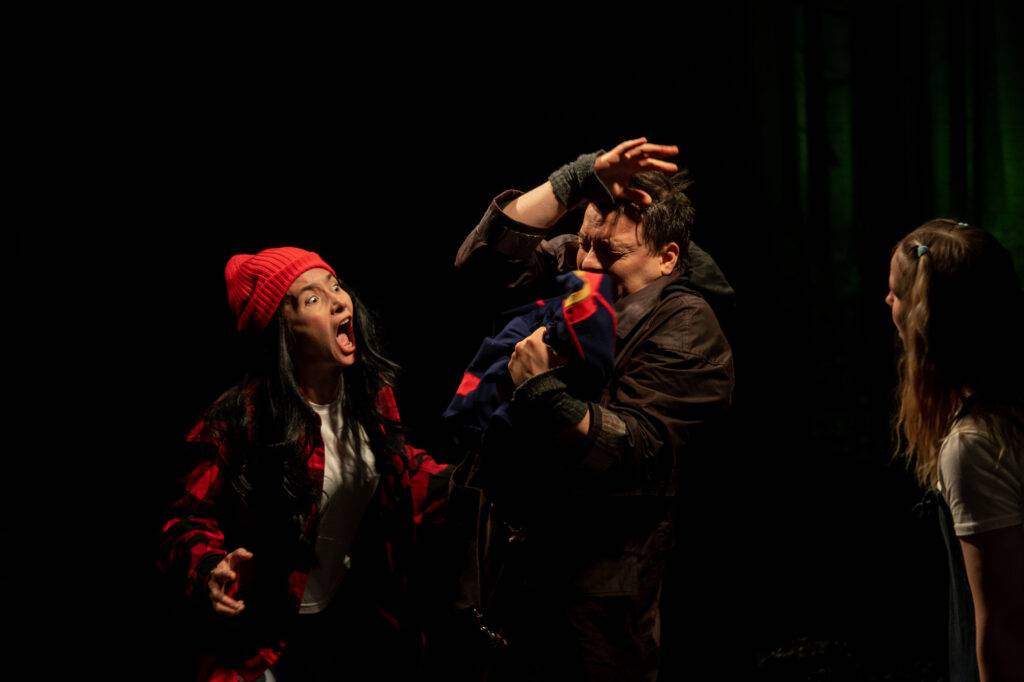 Screenplay: Paul Ol Jona Utsi and Anna Åsdell
Director: Anna Åsdell
Composer: Paul Ol Jona Utsi
Actors: Inga Maiia Blind, Paul Ol Jona Utsi, Ingá Márjá Sarre
Scenography and costume: Lotta Nilsson
Lighting design and sound processing: Emanuel Arvanitis
Makeup artist: Annika Ramström
Tourperiod: 2–22 October 2023
Target group: children from the age of ten.
Duration of the performance: 50 minutes.
Languages: Sami and Swedish.